Tag Archives:
dog aggression
Name: Bob & Brenda C.
Dog's Name: Dixie
City: Temple
Zip Code: 76502
Breed: Great Pyrenees
Likes: Attention and Belly Rubs
Pet-Peeves: Other Dogs
Favorite Treat: Dog Biscuits
Best Tricks: Sit and Lay Down
Name: Sharra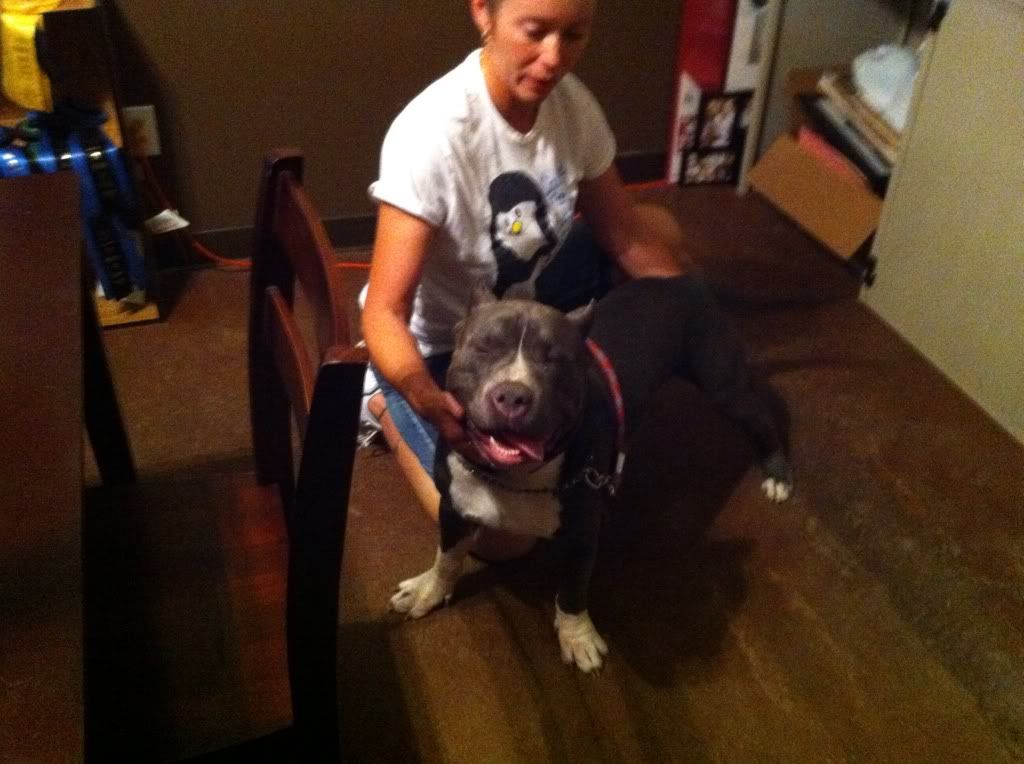 Dog's Name: Mack
City: Killeen
Zip: 76542
Breed: American Bully
Likes: Satin balls, belly rubs, ear scratches
Pet-Peeves: Male dogs
Favorite Toy: Cow bones
Favorite Treat: Satin balls, chicken thighs
Favorite Walk: White Rock Estates
Arrival Story: Mack is the sweetest boy, 102 pound lap dog, but he has a male dog dominance issue. He is a PR Bred show dog and his dominance issues cause problems at the show.
Bio: I'm 102 pounds of love. I love my family humans, cat, and my sisters. I love to win shows because it makes mama happy. I just don't like other boys.
Motto: For the love of dogs!
Posted in
Client Spotlight
Tagged

76542, aggression, american pitbull, Belton, bully, Central Texas Dog Training, dog aggression, dominance, killeen, learn to control, sit means sit, temple, waco
Leave a comment
Name: Jackie Haynes
Dog's Name: Wrinkles
City: Temple
Zip Code: 76501
Breed: Chow/Sharpei mix
Likes: Toys, barkin bacon
Pet-Peeves: Anybody else having toys
Favorite Toy: Stuffed duck
Favorite Treat: Barin bacon
Arrival Story: We got him from a man that was giving him away at 4 & 1/2 years old. He was all head and mouth.
Bio: He has been a fighter all his life. He loves people and kisses.