Our Los Angeles Dog training company (310) 538-1553, provides Los Angeles dog training, Los Angeles dog obedience training and Los Angeles dog behavior services to the owner of the dog, and unlimited dog training classes to the dog as well in the Los Angeles, and Los Angeles county California areas.
Our Los Angeles Dog Training Staff
Luciano A. Aguilar
Sit Means Sit Dog Training
Los Angeles, CA
Phone: (310) 538-1553
E-Mail: lucianoaguilar@sitmeanssit.com
Now serving these California locations:Artesia, Bell Flower, Baldwin Park, Beverly Hills, Brentwood, Carson, Cerritos, City of Commerce, Compton, Cudahy, Culver City, Downey, El Segundo, Gardena, Harbor City, Hawaiian Gardens, Hawthorne, Hermosa Beach, Hollywood, Huntington Park, Inglewood, Ladera Heights, Lakewood, Lawndale, Lomita, Long Beach, Los Angeles, Malibu, Manhattan Beach, Marina Del Rey, Mar Vista, Norwalk, Palos Verdes, Paramount, Playa Del Rey, Redondo Beach, Rolling Hills, San Pedro, Santa Fe Springs, Santa Monica, South Gate, Torrance, Venice, West Hollywood, Westchester, Wiseburn
Request information from our Los Angeles, California location!
Contact us to set up your free introductory lesson along with your dog. We'll customize a schedule for you. Just think how much fun it will be to walk along with a well trained dog! We are fluent in Spanish as well as English.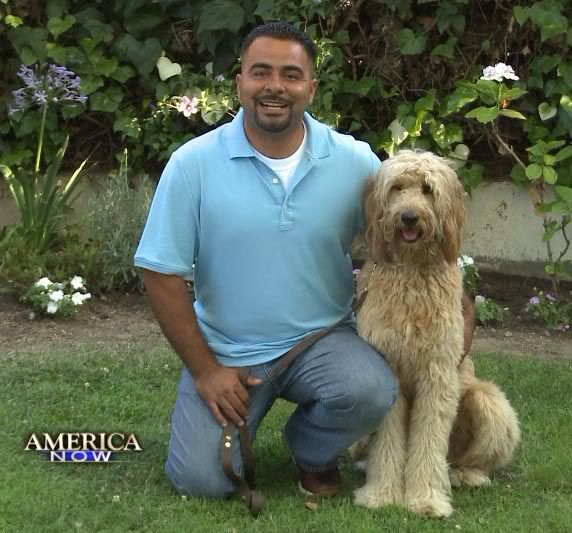 Luciano Aguilar's Los Angeles Dog Training Blog features regular Los Angeles dog obedience training updates and Los Angeles dog training news or visit Luciano at America Now for "THE NEWS YOU CAN USE." A News Magazine Show Co-Hosted by Leeza Gibbons and Bill Rancic. America Now is a nationally syndicated show which airs in over 38 markets.
Sit Means Sit provides professional dog obedience and dog behavior training in Los Angeles and Orange County. When you need a dog obedience school, Los Angeles Sit Means Sit is the place to look! We believe that no dog or person is alike, therefore, we offer all new clients a FREE introductory lesson, a ($100 value).
We'll demonstrate our Los Angeles dog training abilities for you- giving you a chance to see our professionals in action before having to make an investment decision. Sit Means Sit Dog Training Los Angeles offers private dog training lessons combined with unlimited group lessons. We also offer dog "Board and Train" programs.
Sit Means Sit provides professional dog training in California, bringing a nationally-recognized program to your backyard. The Sit Means Sit method combines a remote dog training collar and obedience training to produce a happy, obedient dog. We know that all owners want a happy, safe pet and our training methods will increase your ability to effectively communicate and control your dog.
When you need dog obedience training in California, Sit Means Sit Dog Training offers free seminars to the public to highlight the top level performance our trainers are able to achieve using the Sit Means Sit system of dog training. Sit Means Sit dog training schools provide the best in leadership for your dogs and for yourself in everything from dog training basics, all the way through advanced obedience training with our unlimited dog training classes. We also provide successful instruction with our Sit Means Sit dog training collars.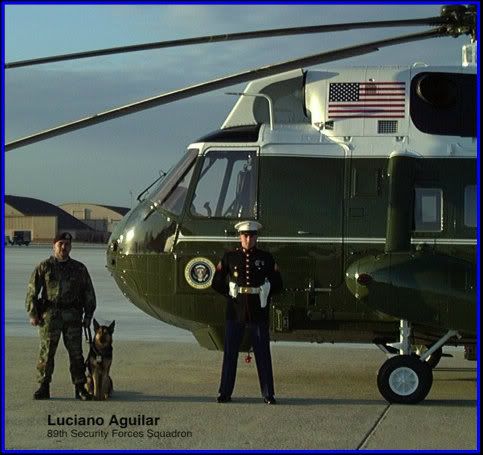 Luciano Aguilar, head trainer and owner of Sit Means Sit dog training of Los Angeles California, began his career training dogs in the United States Air Force; he ended his career in the military working for the elite Presidential K9 Unit at Andrews Air Force Base, Maryland. After leaving the Air Force, Luciano joined the "Sit Means Sit" Dog Training Team and opened the Los Angeles dog training branch. Luciano has traveled the country instructing at dog training seminars with individuals ranging from law enforcement to civilian personnel. Giving Luciano's expertise in bite prevention, he is regularly invited as a guest speaker for children at various schools and for letter carriers with the United States Postal Service. Aguilar is also a certified AKC Canine Good Citizen Evaluator.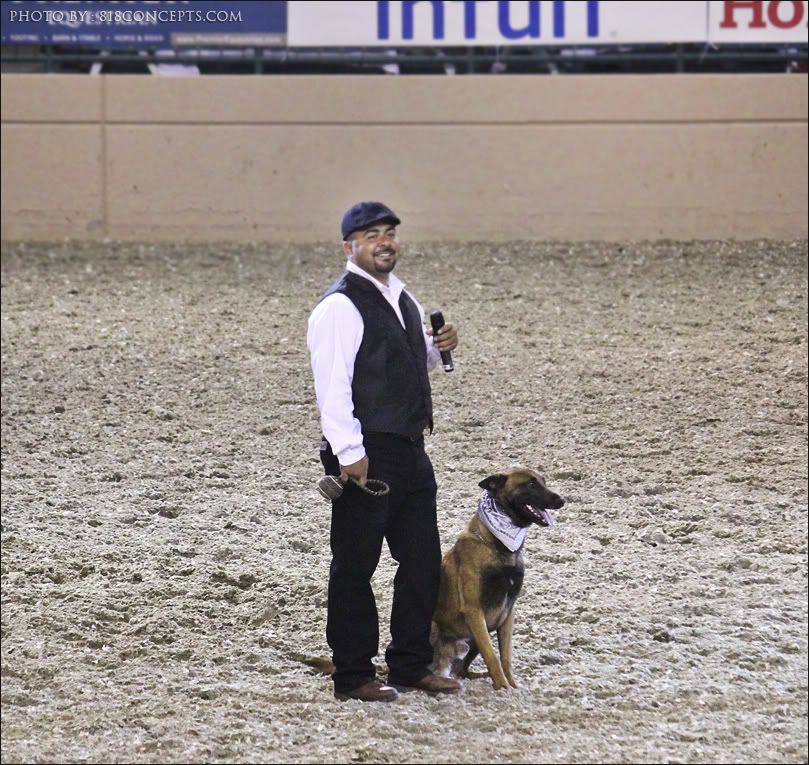 Luciano with his dog Zorro has performed live to sold out audiences for Night of the Horse at the Del Mar Fairgrounds, Del Mar CA and for Fiesta of the Spanish Horse at the Los Angeles Equestrian Center, Burbank CA. Aguilar has also been featured in popular TV shows like Sabado Gigante, Alarma TV, El Gordo Y La Flaca and is currently the resident Pet Pro for Raycom Media's "America Now".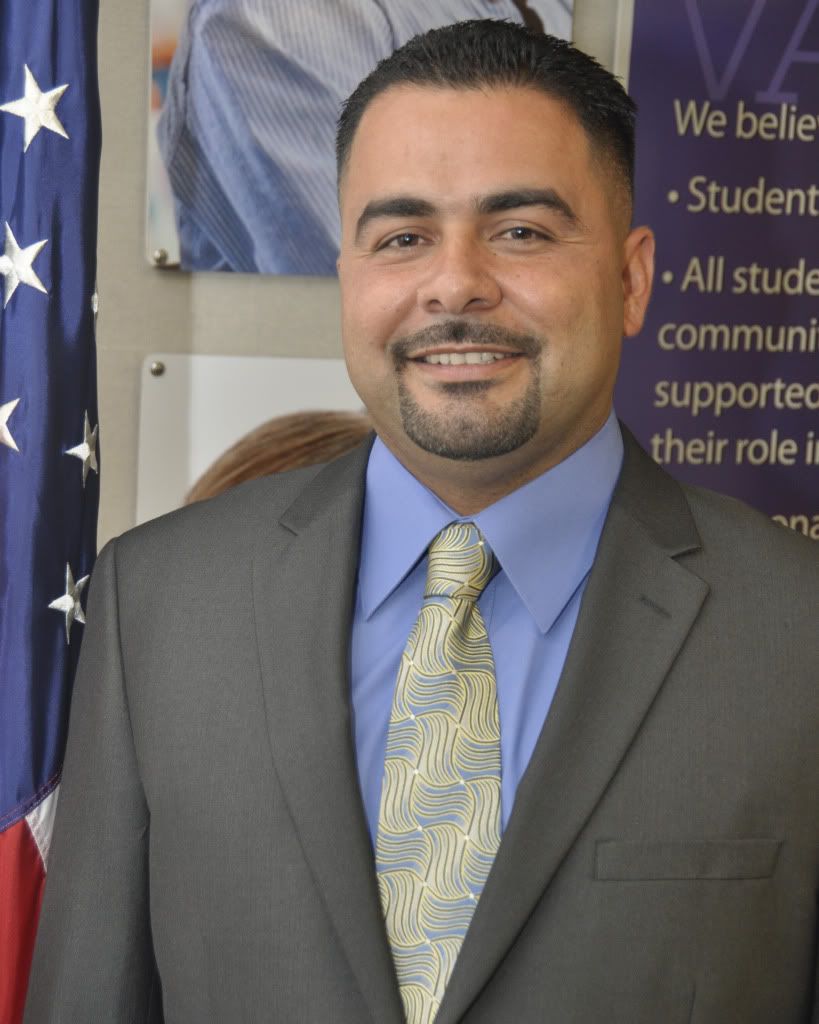 Luciano's dedication to serve others has led him to once again serve his community with his appointment to the Board of Trustees of the Hawthorne School District, a suburb of Los Angeles County. The School District serves over 8000 children. There are ten schools grades K-12 and the district is the largest employer in the city. Luciano counts on 4 others and the Superintendent to complete the team which makes up the board. 
Read this letter of appreciation to Luciano Aguilar 
We at the Lakewood Post Office would like to express our sincere gratitude
and appreciation for providing your demonstration to our carriers. Your
presentation was both helpful and informative. I have never seen our
employees so captivated by a speaker or demonstration. Just the fact that
your organization is willing to provide this event free, says a great deal
about your commitment to creating positive awareness in people about how to
react to a dog interference situation. I would highly recommend your
presentation to other post offices and am looking forward to you providing
this presentation to our Hawaiian Gardens Branch Office on July, 25th.
Thank you all so much for your time! It is much appreciated!

- Tami McDonald